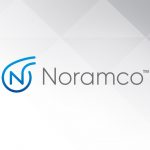 Noramco, a leader in controlled substances and cannabinoids, is adding commercial-scale capacity of dronabinol (THC) at its Athens, Georgia, United States facility. The expansion comes in response to rising demand for its highly pure cannabidiol (CBD) and dronabinol (THC) analogs of cannabis sativa.
Noramco welcomes enquiries from the news media.
Whether you are looking for basic company information or have a follow up question regarding a recent press release, we are here to help. During regular business hours (8:00AM-5:30PM EST, M-F) members of the media should call our corporate headquarters.
A major producer of specialty APIs for the pharmaceutical industry, Noramco is qualified to provide commentary in a number of topic areas, including API research and development, reference standards, and custom synthesis. For assistance, contact us.