Noramco adds 23 compounds to analytical reference standards catalogue
Highly characterized, highly purified compounds ensure quality in pharmaceutical development & manufacturing
Wilmington, DE – Noramco, a global leading producer of controlled substances for the pharmaceutical industry, today announced the addition of 23 new compounds to its analytical reference standards catalog – compounds pharmaceutical product developers require to validate product quality and to verify the integrity of production systems.
"As new classes of controlled pharmaceuticals, such as cannabinoids, are moved through the development process, Noramco's customers require new, highly purified analytical reference standards to validate analytical methods and ensure the highest standards of quality," said Amit Patel, Reference Standard Program Supervisor, Noramco. "With the addition of 23 compounds to our catalogue, pharmaceutical product developers around the world now have access to more than 200 high-quality analytical reference standards produced by Noramco."
The United States Food and Drug Administration requires reference-standard materials to be of the highest quality, and thoroughly characterized, to assure identity, strength, and quality. Noramco utilizes various sophisticated spectroscopic and spectrometric techniques to characterize each reference standard. Overall purity, or "Purity Factor," is typically derived from 100% less the summation of inorganic, organic and solvent impurities.
New analytical impurity reference standards include:
| | |
| --- | --- |
| Compound Names | CAS# |
| 10-Ketobuprenorphine | 1044710-08-8 |
| 10-Ketohydromorphone | NA |
| 10-α-Hydroxyhydromorphone | NA |
| 4-Hydroxy 7,8 didehydronaloxone HCl | NA |
| 6-O-Propyl Naloxone Enol Ether | NA |
| 7 β Buprenorphine (7 S Buprenorphine) | 152610-73-6 |
| 6-α-Naloxol | 20410-95-1 |
| 6-β-Naloxol | 53154-12-4 |
| Cannabidiol (CBD) | 13956-29-1 |
| Cannabidiol Quinone (CBDQ) | 137252-25-6 |
| Cannabigerol (CBG) | 25654-31-3 |
| Cannabigerolic Acid (CBGA) | 25555-57-1 |
| Cannabinol (CBN) | 521-35-7 |
| Codeine N-Oxide | 3688-65-1 |
| Exo-Tetrahydrocannabinol naphthoylester | NA |
| Lisdexamfetamine Dimesylate | 608137-33-3 |
| Nabilone | 51022-71-0 |
| N-Allyl-10-Hydroxyhydromorphone (Naloxone Impurity 3) | NA |
| N-Formylbuprenorphine | NA |
| Δ8-Tetrahydrocannabinol | 5957-75-5 |
| Δ8-Tetrahydrocannabinol naphthoylester | 874200-76-7 |
| Δ9-Tetrahydrocannabinol | 1972-08-3 |
| Δ9-Tetrahydrocannabinol naphthoylester | 874200-77-8 |
Companies that hold a DEA license may order impurity reference standards from Noramco directly online from a new highly secure website. Well-characterized, highly purified analytical reference standards are available in a variety of quantities for excipient compatibility, routine analysis, method development, validation and transfer, commercial investigations, stability studies and other product development activities.
Noramco currently supports, and ships certified analytical reference standards to pharmaceutical product manufacturers in 32 countries. In the near future, the company expects to serve pharmaceutical manufacturers in other parts of the world.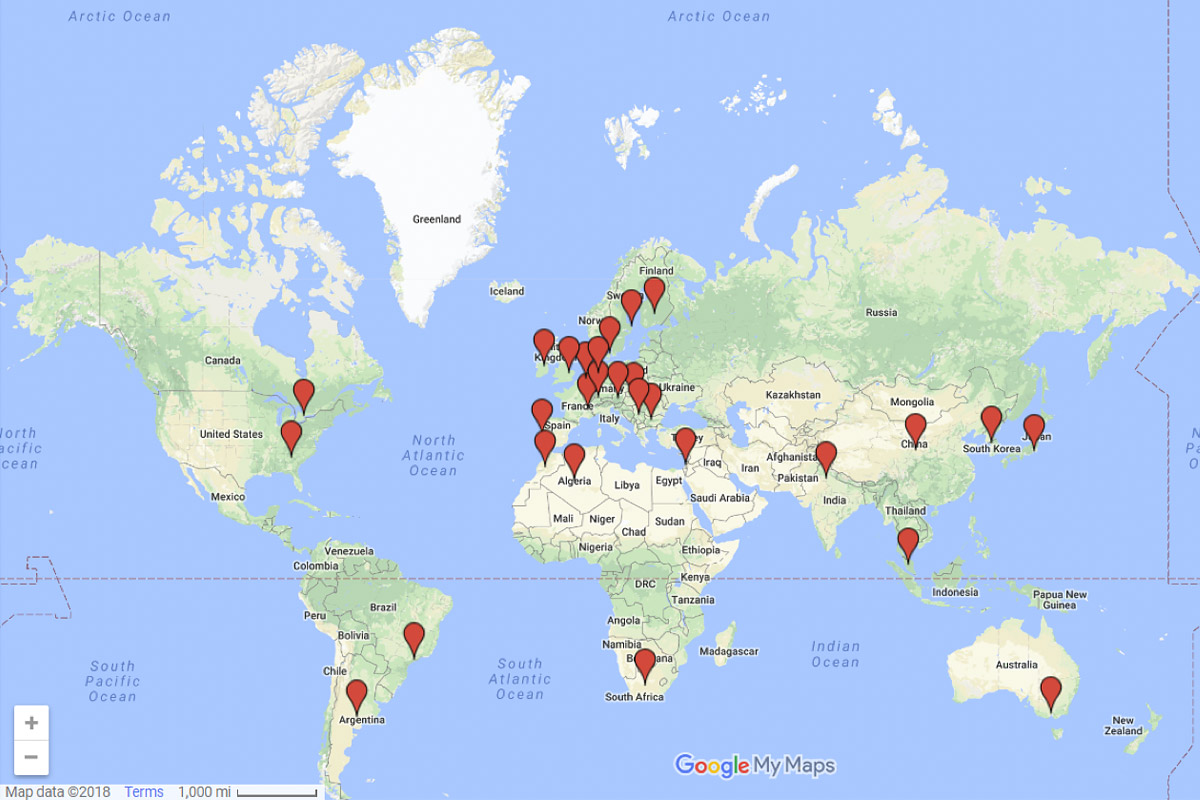 "Noramco is committed to supporting pharmaceutical product developers with the materials they require to develop and produce commercial products of the highest quality. By continuously updating and adding to our catalog of analytical reference standards, we are helping the industry in their effort to meet or exceed the standards of pharmaceutical products," Patel said.
About Noramco
Noramco, headquartered in Wilmington, Delaware, is a leading North American producer of controlled substances bulk Active Pharmaceutical Ingredients (APIs) for the pharmaceutical industry. The company offers cannabinoids and APIs for use in abuse deterrence, attention deficit disorder, pain management, and addiction management. Established in 1979, Noramco maintains production and R&D facilities in Delaware and Georgia (USA); and Neuhausen, Switzerland; and accesses agricultural operations in Tasmania through an affiliate, Tasmanian Alkaloids. Additional information about us can be obtained by visiting our web site at www.noramco.com.
Media Contact
Resource Advantage
Barbara A. Mecchi-Knoll
bmecchi@resourceadvantage.com