A CLEAR Approach to Excellence
CLEAR is our culture and our plan to continuously improve the quality and value of our products and services and to provide new technology solutions to customers in the pharmaceutical industry. CLEAR is founded on the premise that open, inclusive collaboration within the company and with customers is the key to unlocking productivity enhancements that assure best-in-class products and solutions.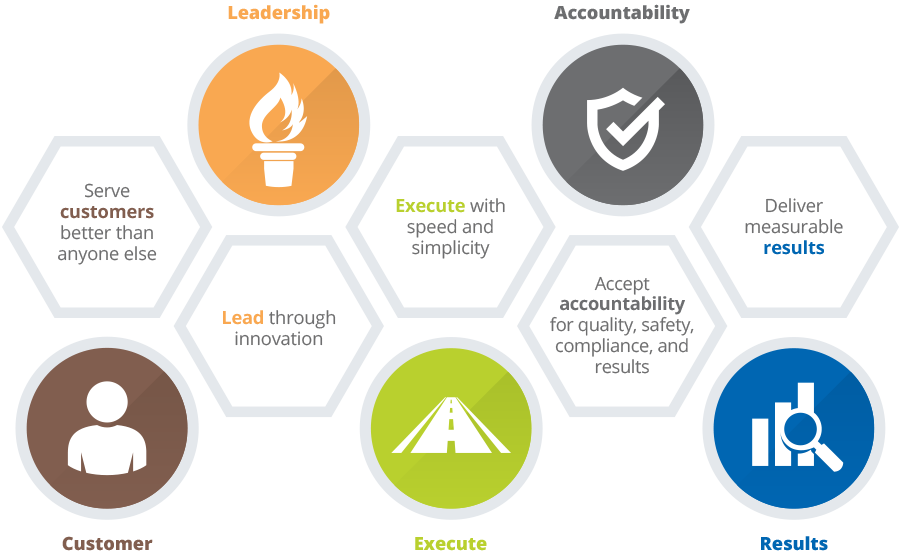 SERVE CUSTOMERS BETTER THAN ANYONE ELSE
At Noramco, our number one priority is to realign the roles of employees to enable everyone to contribute to the success of our business, and our customers.

LEAD THROUGH INNOVATION
Working as a solutions provider, Noramco pledges to develop or advance the technologies our customers require to address emerging areas of pain management, abuse deterrence, and other therapeutics.

EXECUTE WITH SPEED AND SIMPLICITY
To help pharmaceutical companies obtain approvals within tight timeframes, we offer a seamless integration of regulatory, testing, manufacturing, and formulation solutions.

ACCEPT ACCOUNTABILITY FOR QUALITY, SAFETY,
COMPLIANCE, AND RESULTS
We will provide information, test results, and all data accurately, to ensure the quality and integrity of our products and to support optimal long-term outcomes for our customers.

DELIVER MEASURABLE RESULTS
Evolving our business from a pure-play ingredients provider to a solutions provider, we work closely with customers to supply both APIs and innovations that promote patient well-being, safety, and efficacy.